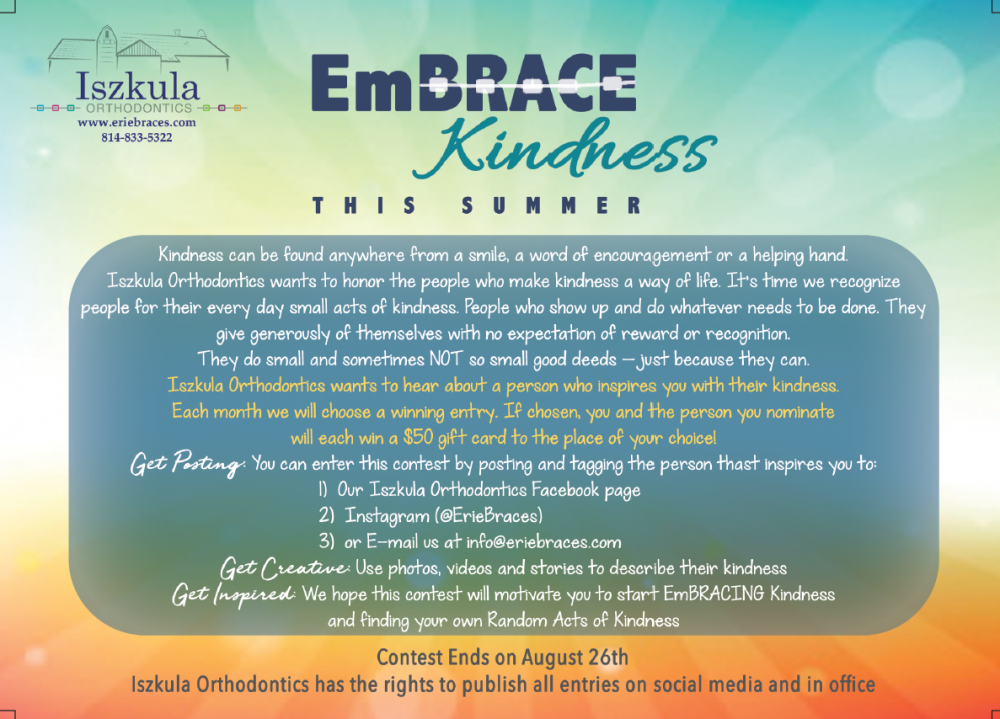 Posted on June 5th, 2019 at 8:50 AM
Kindness can be found anywhere from a smile, a word of encouragement or a helping hand.
Iszkula Orthodontics wants to honor the people who make kindness a way of life. It's time we recognize people for their everyday small acts of kindness. People who show up and do whatever needs to be done. They give generously of themselves with no expectation of reward or recognition. They do small and sometimes huge good deeds—just because they can.
Iszkula Orthodontics wants to hear about a person who inspires you with their kindness.
Each month we will choose a winning entry and the person they nominate to each win a $50 gift card to the store of their choice.